Los Angeles, CA, Affordable Gymnastics Insurance, Gym Insurance, Cheerleading Schools Insurance and Gymnastics School Insurance
Kulin-Sohn Insurance Agency is the premier resource for gymnastics school insurance in Los Angeles, California. We set the standard for many different reasons, and one of them is the fact that one of our owners, Mark Sohn, was one of the finest competitive gymnasts of his era. This gives us a unique perspective on gymnastics insurance that others simply cannot match, and it has served us well.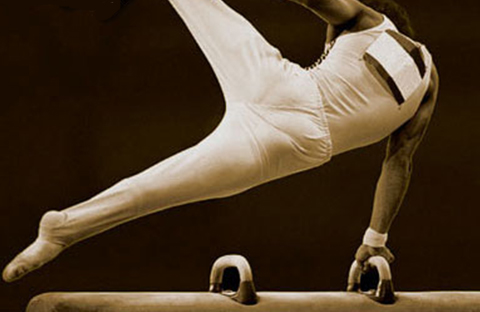 The "City of Angels" is one of the most extraordinary places on the entire planet. There are countless sights to see, and many people that live in the city throughout their entire lives have time to see only a fraction of them. Attractions like Dodger Stadium, Griffith Observatory, the Los Angeles County Museum of Art, Venice Beach, Rodeo Drive, Hollywood, and so many others are beloved national treasures.
We are proud to be able to provide gymnastics school insurance in Los Angeles, and it is gratifying for Mark to stay intimately involved in the sport on a grassroots level.
Cheerleading School Insurance
Los Angeles is the home of numerous great high schools, and of course, there are many colleges as well, including USC and UCLA. There are a lot of cheerleaders in town, and it is a lot of fun to enjoy this activity, but there are certain risks involved. We offer cheerleading insurance as well, and our cheerleading schools insurance is surprisingly affordable.
This is because we have relationships with multiple different companies that provide cheerleading squads insurance in Los Angeles. We can get quotes from all of these competitors, and at the end of the process, you can choose the cheerleading insurance that is being offered to you at the lowest price point.
Health Club Insurance
In addition to our gymnastics insurance and cheerleading school insurance, we have access to a wide range of different forms of health club insurance. Our Los Angeles gym insurance offerings include bodily injury and property damage insurance, contractual liability, professional liability, and more.
Climbing Walls Insurance
Facilities that offer wall climbing are very popular in L.A. You can rely on us for climbing wall insurance, and once again, our wall climbing insurance can be obtained through multiple different companies, so you don't have to settle for a single quote.
Let's Get Started!
If you would like to discuss Los Angeles gymnastics insurance, health club insurance, cheerleading school insurance, or climbing wall insurance with one of our agents, call us right now at 847-991-4280 or 800-640-6601.